As Europe continues to recover from the COVID-19 pandemic, its citizens and governments are looking ahead to futureproof society's lifeline structures. The EU-funded SUNRISE project aims to ensure greater availability, reliability, and continuity of critical infrastructures in Europe including transport, energy, water, and healthcare.
From October 2022 to September 2025, 41 partner organisations will work together to develop a suite of novel technologies and solutions that will improve the resilience of these critical infrastructures against the impact of pandemics and other major risks. Coordinated by the Spanish arm of global cloud and digital service company, ATOS IT Solutions and Services Iberia SL, the SUNRISE project has been awarded €10m in funding by the EU's Horizon Europe research and innovation programme. The SUNRISE consortium includes 18 public and private CI operators and authorities.
sunrise kEY pROJECT oUTCOMES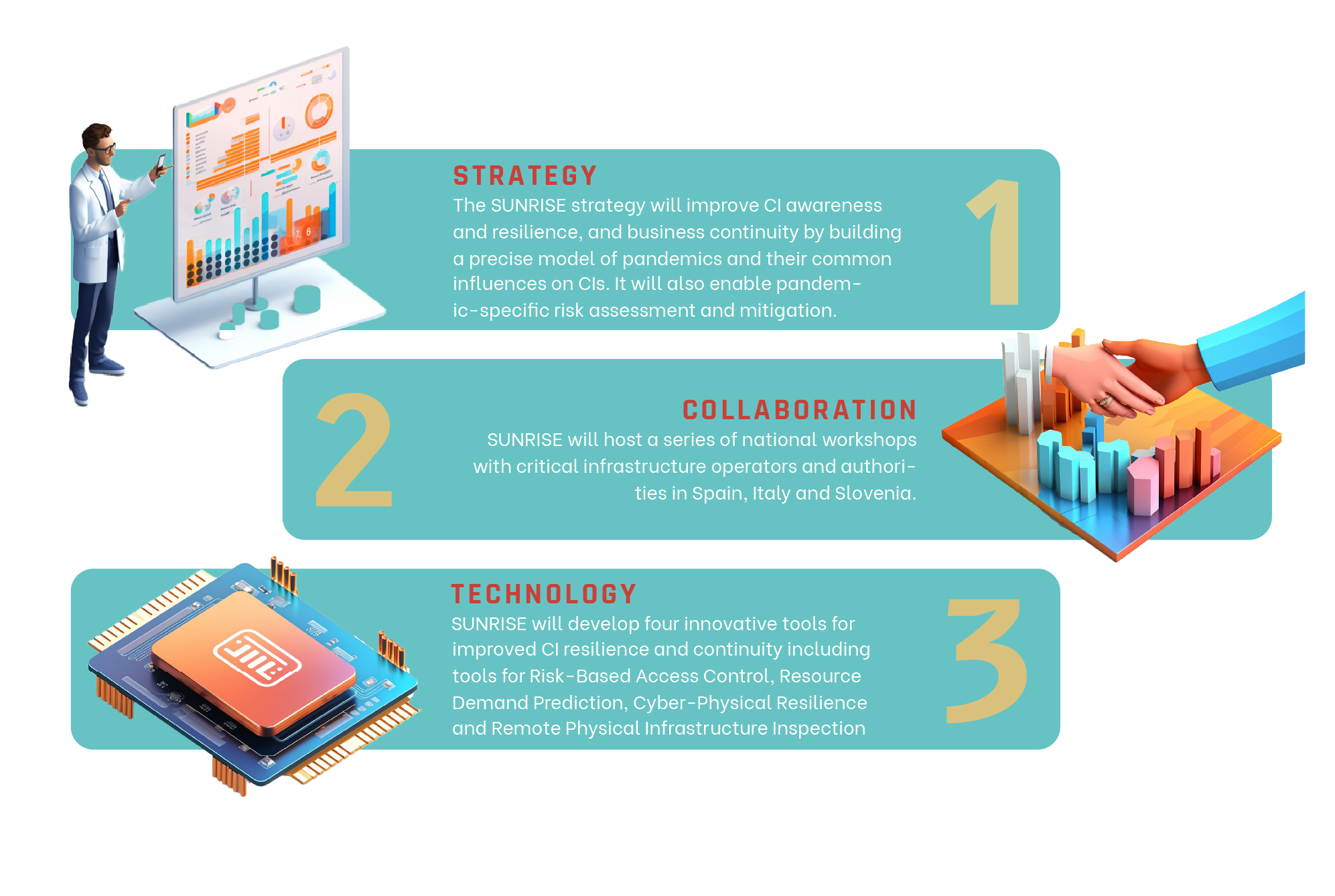 To keep up-to-date with the latest developments in the SUNRISE project, subscribe to our LinkedIn newsletter.
You can always unsubscribe at a later time if you change your mind.